8 tags
6 tags
Meg
The six times Vladimir Levinson fell in love: One. Two. Three. Four. Five. Six. He caught the pack of cigarettes she tossed at him. Meg was leaning against the brick wall of the alley, when Vladimir looked up. "Don't say I never got you anything." [[MORE]] "A pack of cigarettes?" He asked, walking towards her. When he got close enough, she wrapped her arms around his waist. Vladimir gave her...
3 tags
Elena
The six times Vladimir Levinson fell in love: One. Two. Three. Four. Five. Six. "You know, I'll hardly ever see you when you drop out," Elena said, sitting beside him on the side steps of their high school. [[MORE]]Vladimir took another puff of his cigarette before asking, "When?" She rolled her eyes. "Don't look at me like that. You've been counting the days since middle school. If your aunt...
6 tags
Third Time's NOT the Charm
The first time she'd been too young. They'd been too young. He'd just gotten accepted to medical school and she'd been barely half way through her junior year of college. They had no business getting married and Priya had told him so. She would never forget the look of defeat on his face for as long as she lived. He'd stayed on Del and Desmond's couch that night, then moved back into his dad's...
6 tags
7 tags
"Of course you realize that this. means. war."
sablerecords: "When did this become funny, Frankenstein?!" Franc artfully side-stepped the guitar thrust in his face. "I don't know what you're talking about." Rocco gestured apoplectically at his six-stringed baby. "You replaced my strings. With fishing line." Franc allowed himself a smirk. "Oh, that. That became funny when you stole my Bach cassettes, rearranged my music shelf, and replaced...
4 tags
sablerecords: There's a girl in the music store on the corner—the one that still sells the gentle pop-hiss of vinyl, but where Daft Punk and Snow Patrol emanate from the speakers. She is taking in the peeling veneer of the counter, the walls lined with record sleeves, the utilitarian grey of the carpet under her pink designer pumps. But mostly she is taking in the boy behind the counter in the...
7 tags
Bad Influence
sablerecords: Trust me: I'm the instigator of underwear, showing up here and there, uh-oh! (Oh, no!) "Seriously, Priya, don't you have any cute underwear?" The blonde girl was systematically going through her best friend's wardrobe and chest of drawers. "I mean, all you've got here is white cotton. This is a travesty." Priya blushed. "D-Delia! That's none of your business!" "Well, if you're...
16 tags
A Very Special Day
sablerecords: "Priya! You came!" Delia squealed with delight, jumping down from her seat on the bar, ankles somehow remaining unbroken as she dashed toward the door. Read More
2 tags
5 tags
10 tags
4 tags
5 tags
10 tags
7 tags
Developing the Picture
Nathan hung his head. Another ear? Why was it always her ears? It wasn't like it was a bad ear but he probably had about thirty odd pictures of the thing scattered around the darkroom. Nate could probably pick out Priya's small-unattached earlobes out of a lineup; he'd seen them so many times. If he were honest with himself, Nate could probably identify every individual feature of Priya's...
7 tags
8 tags
"So that girl with the dreadlocks, the one that tried to kill me a few weeks back..."
– Nate about Rachel
6 tags
Mamihlapinatapei
sablerecords: Mamihlapinatapei, noun: the look between two people in which each loves the other but is too afraid to make the first move. She is sitting on the counter, kicking her legs absently and watching you. She looks even smaller in here, feet dangling so far off the floor it's hard to believe how she got up there, and the dark threatens to swallow her; she fights against it with the...
8 tags
Nate: "Eventually I'm going to find my iPod, y'know. This whole fancy stereo has an adapter and I have the cable and everything, I've just lost all the music."
Priya: "I'm sure Rocco and Franc could hook you up. Though, if you asked Franc you'd have to go through a few rounds of arguing with him that MP3s are not in fact the devil."
Nate: "We've actually already done that before. Several times. And we've had quite a few arguments about The Beatles because the man is obviously a demon who doesn't like them."
Priya: "Robot actually. Or at least that's the prevailing theory."
Nate: "EVEN ROBOTS LIKE THE BEATLES. The only explanation is that he's an agent of chaos come to sow seeds of discontent and desperation here on earth!"
Priya: "He's not that bad. Once you get past the whole Beatles thing . ."
Nate: "He's a perfectly fine dude, once you look past the fact that he has no soul. I'll easily admit this."
Priya: "Well he's technically a redhead so .. . ."
Nate: "Franc's a ginger?!"
Priya: "Yep, well according to his . . . Georgie, he is anyway. Francincense refuses to admit to anything."
Nate: "This explains everything."
7 tags
"Somehow, Priya always managed to shut him up; he never knew how to respond. But..."
– Nathan Davenport Fairchild
8 tags
#20435902830493
fuckyeahcharacterdevelopment: Your broship is going on a long trip (bus, train, plane, car, etc.). How do they pass the time? What do they talk about? Do they learn anything by talking that they didn't know about each other before? Is one a mean poker player? Are there any games they like to play together?  Rocco: [[pressed up against the window of the bus]] OH LOOK FRANC THERE'S A COW!...
6 tags
thestarsandthepolkadots: pennhurst: spending 300 hours developing characters that arent even main characters liking them more than your main characters I don't like them more than my main characters but yeah, this kinda applies to me. TOO MANY SIDE CHARACTERS THAT I SECRETLY LOVE AND THINK ABOUT. And who also have a tendency to become main characters after a while just because I can't...
2 tags
7 tags
7 tags
6 tags
5 tags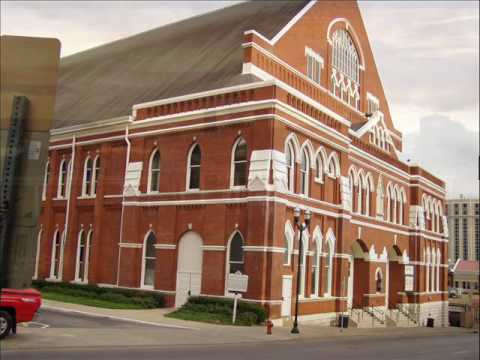 2 tags
4 tags
4 tags
3 tags
2 tags
kaalashnikov: having ocs is weird some of them are just like ideas and concepts while others are like people living inside your head demanding a nice room and snacks and attention and occasionally they poke you in the feelings when you're least expecting it some of them you spend forever coaxing out from a dark corner of your mind with some candy and some of them are always up in your...
6 tags
#BrosBeforeProse
fuckyeahcharacterdevelopment: How does each half of the ship fit in which their other half's friend group? If they share a friend group, what is the group's opinion of the ship? Delia on Nate and Priya: "NOW KISS!"
6 tags
5 tags
2 tags
5 tags
7 tags
5 tags
Nate: Nate rolled his eyes, the smallest of playful smiles tugging at his lips. "I think you're mad, did you know that?"
Priya: She nudged him again. "You're no better."
Nate: He grinned wolfishly at her then. "I think I'm a little better."
Priya: Priya rolled her eyes. "I"m not the one in the crazy suspenders."
Nate: He picked up his head, still grinning, looking her full in the face again. "I'm not the one covered in thirty neon-colored plasters."
Priya: "BAND-AIDS and there's only twelve!"
6 tags
Nate: He sighed and then shrugged his shoulders under her hand, turning to look at her again with a smile on his face. "No, I'm sorry, I didn't mean it like that. I didn't mean to worry you. I'm sorry. I'm fine."
Priya: "No, you're not. People only ever say 'I'm fine' when they actually feel like punching someone."
3 tags
1 tag
8 tags
#411253
fuckyeahcharacterdevelopment: Your ship now has a kid (or multiple children) and they've drawn on the walls with crayon. Who out of your ship is the most likely to do the scolding and how? Are they harsh to the child or more understanding of the mistake? "Opal! Daddy's crayons are not meant for the wall!" Nicole sighed. Thank goodness her boss was so understanding....
11 tags
Day #25 - Christmas Movies
"Mum?" "Yes, Nicholas?" Priya turned to look at her son, who was sitting in on the couch watching a Christmas movie. "H-how do b-babies come?" He asked, standing on the couch so his head popped over the back. [[MORE]] Priya almost dropped the knife she'd been using to cut vegetables. "Why do you ask honey?" "Mary i-is round. L-like you." He asked pointing to his mother's rounded belly. Priya...
7 tags
Day #24 - Chestnuts
"Mommy! Mommy!" Nicole fussed as she tugged on her mother's arm, waking her both of her parents. Louis rummaged around for a moment before finding the light switch. He then leaned over his wife so that he could look at his little girl. "What are you doing out of bed fillette?" "Papa! I forgot to leave my shoes out for Pere Noel!" Nicole said frantically. His daughter sounded terrified that the...
10 tags
Day #23 - Carols
"A little help here?" Priya asked, as she maneuvered into their apartment carrying a large bag of groceries. No one answered her cries for help as she walked towards the kitchen. She soon saw why. Or rather she heard. Nate was singing Christmas carols again. She instantly shot a look of sympathy to her son, who was covering his ears in the corner. Priya loved her husband, despite the fact that she...
10 tags
Day #22 - Jingle Bells/Sleigh Bells
"You know … it would be very easy to convince someone you were kidnapping me right now," Tessa remarked as Calvin pushed her down the street. He chuckled in response. "And why is that?" "Hmm … maybe because .  . . you're kidnapping me!" She protested. [[MORE]]Calvin knew that pushing a woman around in a wheelchair with a blindfold securely wrapped around her head, could be mistaken for...
5 tags
"Why are you so uncomfortable being my friend?" He dropped his bag in the..."
– Nathan Davenport Fairchild, giving me feels for over a year now.